The Church
The original St James' Church in St James' Road was destroyed during World War 2. The present church was dedicated in 1956. It is brick-built in a traditional design (east-facing, sanctuary, chancel, nave) with architectural references to Santiago de Compostela.
The interior is airy and is designed so that natural light enhances its architectural features. The church is well-heated.
We have a sophisticated sound system with two radio microphones and freestanding microphones, and a loop system for those with hearing impairment.
For wheelchair users, we have a portable ramp and a wheelchair. The Parish bulletin is available in large print format.
Garden of Remembrance, Church Grounds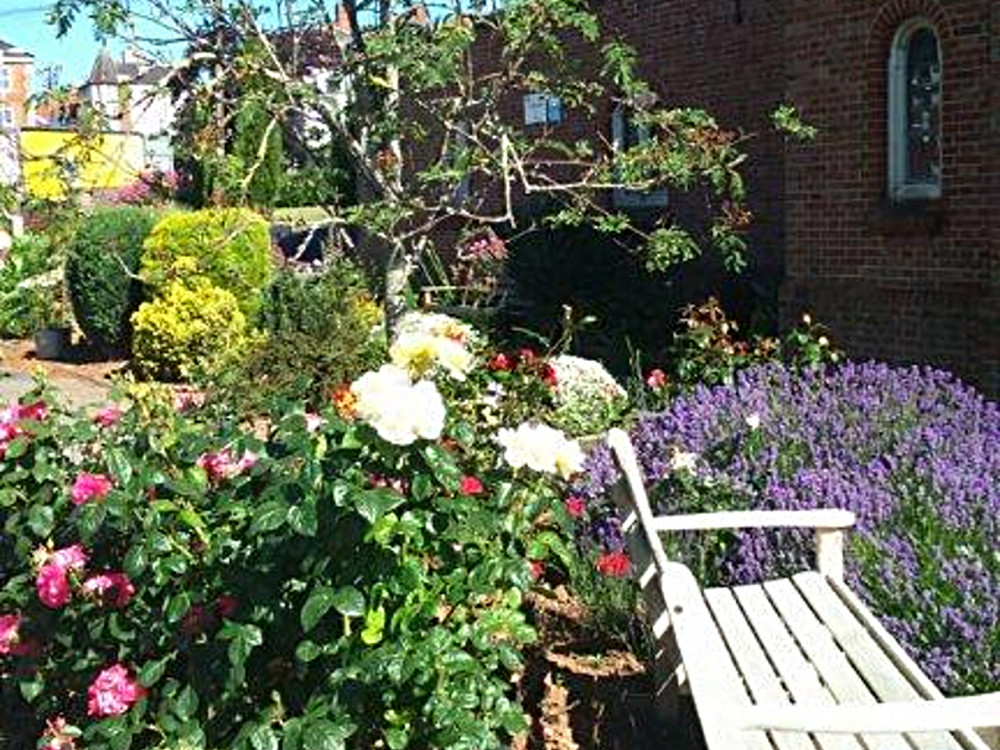 To the south of the church, between the car park and the hall, is a small garden of remembrance with seating.
We have car parking for around 20 cars, and on Sunday mornings we dedicate some of the parking for members of the congregation with limited mobility.